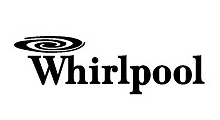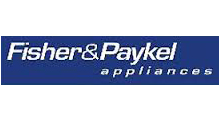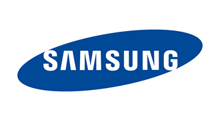 Q. Why do you take a deposit for ordering in uncommon parts?
A. We now take a deposit or full payment for special order (non van stocked parts) due to customers changing their mind or cancelling jobs after we have ordered in non-refundable parts. This had been unfairly leaving us out of pocket and stuck with parts we may never use again.
Q. If I fail to cancel an appointment will I be charged?
A. Yes, you will be charged a callout fee if you don't give us at lease 4 hours notice before the booked time. We still have to pay the technicians' wages and travel costs to visit your property just to find nobody is home, as well we miss out on booking someone else's paying job in because we kept a booking time open for you.
Q. Why am I charged a callout fee?
A. This fee is to cover the technician's wages, admin, fuel, travel, advertising and fixed business costs while travelling to your job. (It often takes around 30 mins to get to your job)
Note: If we turn up and you're not there and you haven't cancelled the booking, you will still be charged the callout fee as we still have these fixed costs.
Q. Will you have the parts to repair my appliance?
A. Until we have inspected your appliance we can not guarantee we will have all the parts required to repair it on the day. We do carry around $20,000 or more of stock in each van which is made up of the most common parts required for most appliance repairs. When possible to diagnose the most likely fault over the phone we will often try to source the most likely common parts before attending your repair. If we need to order a part in, then return to your job to complete a repair you are not charged the full callout charge again. (We normally give a fixed quote including labour to finish any further work required)
Q. Are you really on time every time?
A. We take a lot of pride in being always prompt, and enjoy the constant praise we receive for being on time. We always try our best to live up to our motto "on time, every time". We give you a 1 hour window which we will arrive in. However, we may still need up to an hour on average to repair your appliance once we arrive on site.
Q. Is it dangerous to repair my own appliance?
A. Yes – even a qualified electrician may have trouble, unless experienced in appliance repairs. Some appliances can electrocute even when unplugged. If wires/components are broken or not refitted correctly the appliance could severely damage your property, family or yourself due to electrical shock or fire. In most cases it is also illegal to work on your own electrical appliance, so it's best not to take the risk.
Q. Do I have to pay the technician on the spot?
A. Yes. We have mobile EFTPOS with every technician, we accept cash, debit cards, visa/mastercard or business cheque. So you should have plenty of options to pay on the day.
Q. Do you warranty your repairs?
A. We give a full 12 month parts and labour warranty on any parts supplied and fitted by our technicians.
Q. My dishwasher smells or leaves dirt/grime on dishes
A. For Dishwashers: We recommend at least once a month the unit is run on a "heavy" or "intensive cycle" after 15mins of operation (or when you hear the dispenser flap open), pause the unit, open the door and add 1L of white vinegar to the water in the base of the unit. This cleans the dishwasher and removes water scale, grease, tablet foam or buildup. Also check/clean filters and clear spray arm holes from blockages.
Q. My washing machine smells or leaves dirt/grime on clothing
A. For washing machines: We recommend at least once a month the unit is run on warm/heavy duty/Soak/intensive or hot cycles. For front loaders: add 1L of white vinegar to the empty powder dispenser or tub. Top loaders: Add 4L of white vinegar to bowl, then start the cycle. This cleans the washing machine and removes water scale, grease, fabric softener or powder foam buildup. Also check and clean lint/pump filters as necessary.
Q. Can you recommend a new appliance?
A. Yes we can – As we repair all brands of appliances we find out the common faults/issues, cost and availability of parts and receive feedback from customers first hand, therefore we have a very good idea on which appliances you should or shouldn't look to buy and where to currently get the best deal.